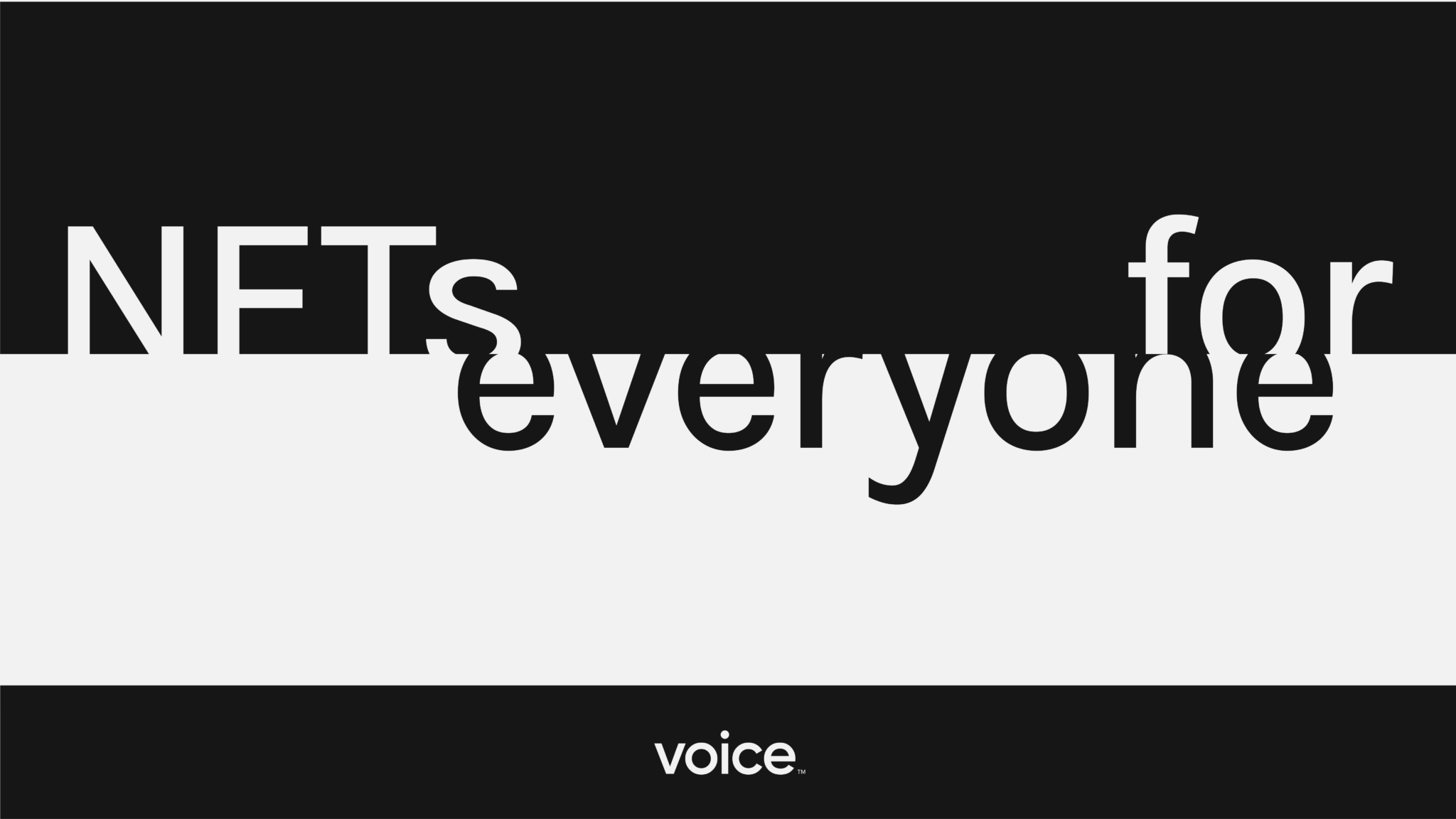 译文/Translated:
一场创意革命正在进行。
区块链技术带来了透明度、促成了创新,从而使行业民主化。而在创意领域,这就意味着避开守门员。通过NFT技术,创作者有能力利用自己的方式,抓住和分享自己的数字表现形式。
而这只是个开始。
我们相信NFT不单单是数字艺术和藏品。
我们相信NFT可以改变我们分享、收藏和交流思想的方式。

我们相信这样强大的技术属于全体。
为了让每个人都能使用NFT,我们认为它应该:
我们的使命是,且一直是,给新兴的创作者力量。环境和用户体验则是我们的第一步。
加入我们:voice.com
原文/Original:
A creative revolution is underway.
Blockchain technology democratizes industries by introducing transparency and driving innovation. In the creative space, this means circumventing gatekeepers. Through NFTs, creators are now empowered to capture and share their digital expressions on their own terms.
And this is only the beginning.
We believe NFTs are more than digital art and collectibles.
We believe NFTs can change how we all share, collect and exchange ideas.
We believe that technology this powerful should belong to everyone.
To make NFTs accessible to everyone, we believe that NFTs must be:
Environmentally friendly
Easy to use
Intelligent
Portable
Decentralized
Our mission has been and always will be to empower emerging creators. Focusing on the environment and user experience is how we start to do that.

Join us: voice.com
原文链接/Original URL: