译文/Translated:
年末了,我们想和大家分享一些重要升级。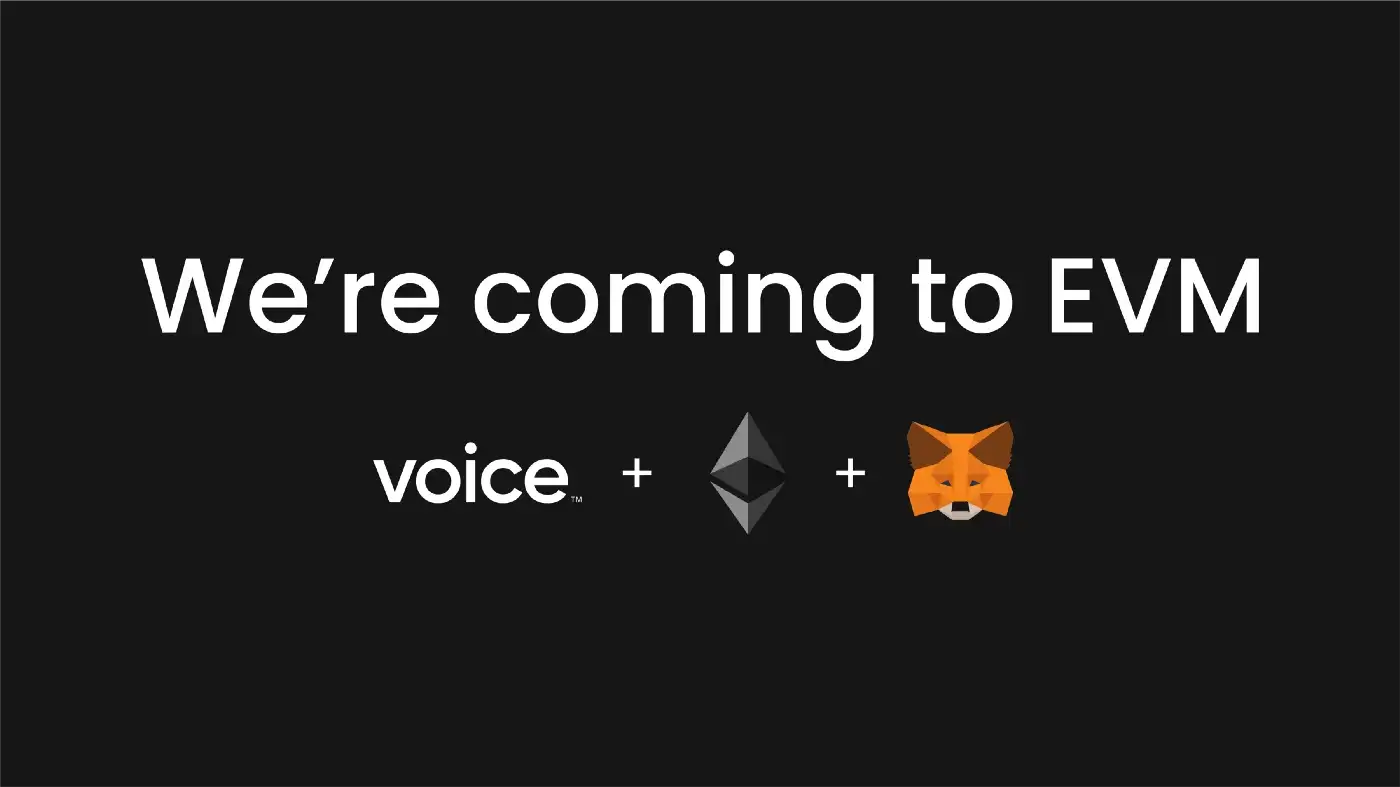 2022年末,Voice的NFT市场将成为完全公开的链上平台。这就意味着,我们的区块链架构会从连接到其它公联的私链升级成直接面向公链铸造NFT的平台。
这个决定背后有哪些考量呢?2021年NFT最热的时候,我们也很兴奋,但同时,我们对基于以太坊的NFT所产生的环境影响也有顾虑。我们于是建立了一个平台,它不单单好用、廉价,更重要的是,它秉承着我们包容、环保的理念。2022年,热度慢慢褪去了,我们有机会静下来,重新评估我们的社区和市场现实。很明显,NFT平台必须是一个更大的EVM生态的一部分,它也确实能给艺术家带来更多机会。也因为以太坊转移到更环保的权益证明架构,这样的变革才成为可能。
Voice.com也差不多有同样的感受,同时,我们也一直尊重艺术家的版税。
未来会有哪些变化:
购买的时候,NFT就会直接被铸造到以太坊、Polygon等(如环保铸造)
买家可以把自己的加密钱包(如MetaMask)连接过来,从而持有自己购买的NFT。(依然是用信用卡或USDC支付。)
明年初,经过Voice出售的现有NFT将被免费转移到Ploygon或自费转移以太坊上。未出售的NFT没必要转移。
因为以太坊近期的升级(如转变成权益证明),我们才能实现这一转变,并能够继续关注环保的NFT。
很快我们还会和大家分享更多细节。我们的CEO Salah Zalatimo本周会举办一系列会议。请关注我们的推特,获得更多实时信息。
原文/Original:
As we approach the end of the year, we are excited to share some big updates.
Voice's NFT marketplace will become a fully public chain-based platform by the end of 2022. This means that our blockchain architecture will evolve from a private chain with bridges out to public chains to a platform minting directly to public chains.
To offer some insight into this decision: as NFTs took off in 2021, our excitement grew, along with our concerns over the environmental impact of Ethereum-based NFTs. We set out to build a platform that was not just easy to use and low cost, but also upheld our values of being inclusive and environmentally responsible. With the hype dissipating in 2022, we've had the chance to step back and reassess the needs of our community and the realities in the market. It's abundantly clear that being a part of the broader EVM ecosystem is a requirement for an NFT platform, and it strengthens opportunities for artists. This evolution is only possible because of Ethereum's migration to a more environmentally responsible proof of stake architecture .
Voice.com will look and feel largely the same, and, of course, we will always honor artist royalties.
What will change:
NFTs will be minted directly to Ethereum, Polygon, and others upon purchase (i.e. lazy minted)
Buyers will link their own crypto wallet (e.g. MetaMask) to hold the NFTs they purchase. (Payments will remain via credit card or USDC.)
By early next year, existing NFTs that have already been sold on Voice will be migrated to Polygon free of charge or to Ethereum at the collector's expense. Unsold NFTs do not need to be migrated.
We are able to make this shift and retain our focus on environmentally-friendly NFTs due to the recent improvements to Ethereum (i.e. the migration to proof of stake).
We will share many more details with you soon. Our CEO Salah Zalatimo will host a series of Town Halls in the coming weeks–be sure you're following us on Twitter for real-time updates.
原文链接/Original URL:
Voice's NFT platform is coming to EVM | by Voice Staff | VoiceHQ | Nov, 2022 | Medium