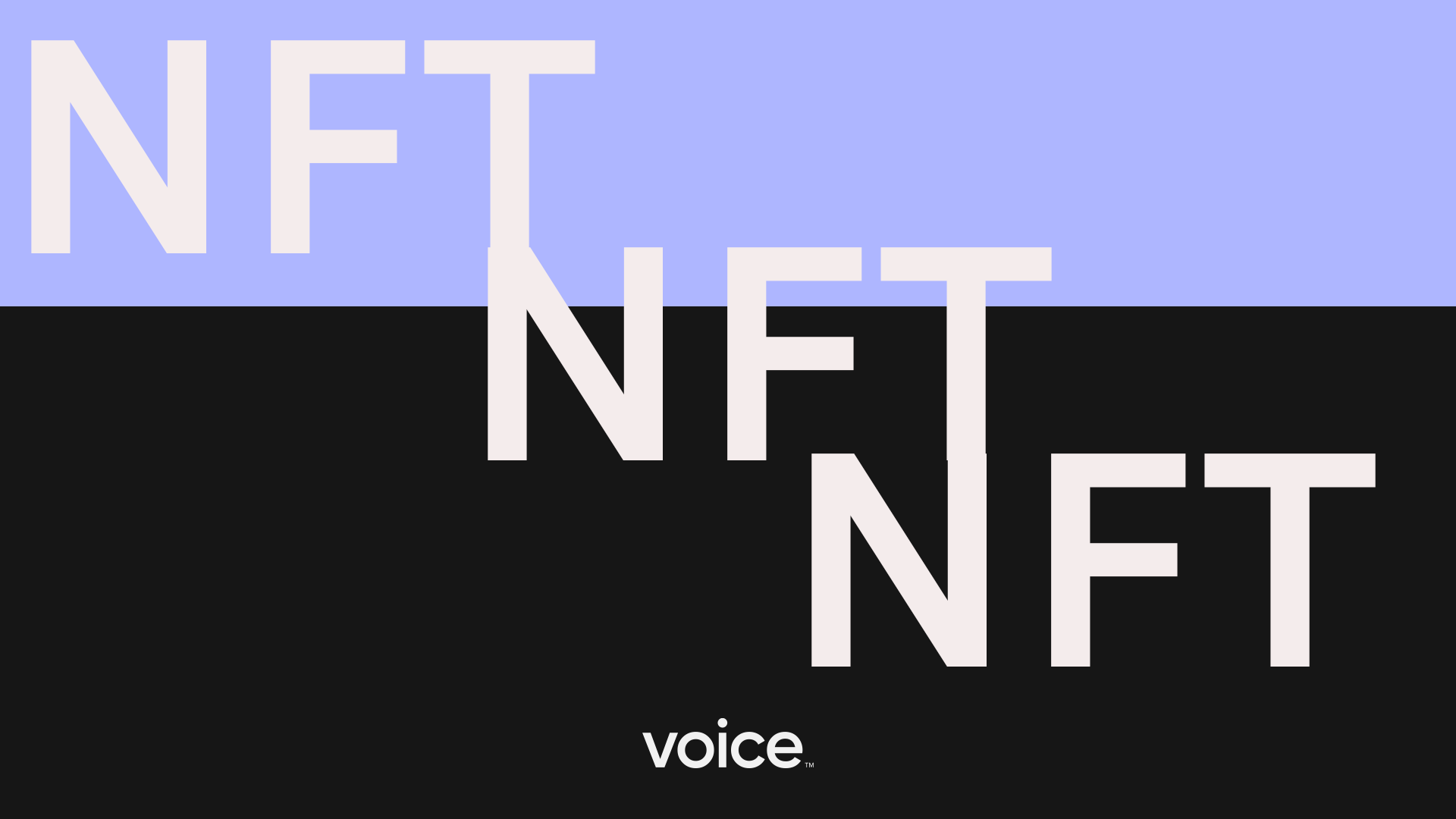 译文/Translated:
会读到这篇文章,说明你可能已经了解什么是NFT和它的作用,可能你已经准备开始参与了。但如果你还不了解NFT,请点击这里。
一个好消息是:在Voice上创建NFT非常简单。
第一步:创建账号。只要有邮箱就可以创建账号(不需要加密钱包)。在Voice上建完账号你就可以开始创建作品了。
不管你在平台哪个页面,在标题栏选择"创建(Create)"(也可以进入Voice.com/create)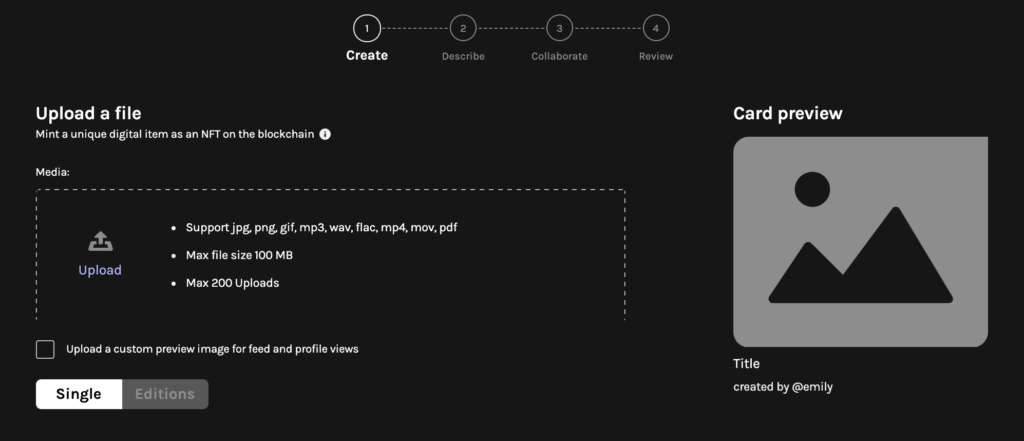 通过以下步骤,您可以在5分钟内完成整个过程。
提交媒体文档。决定要制作单个NFT(一对一)还是多个(版本)。选择"继续(Continue)"。
输入作品标题。标题字数不超过150个字符。
输入作品描述。字数不超过1000个字符,您可以自由描述。选择"继续(Continue)"。
确认信息。注意,之后就不能进行更改了。
同意条款,选择"创建(Create)"。
恭喜你,现在你已经在区块链上制作了自己的作品。现在你可以出售作品并和社区分享作品了。
需要更多帮助?点击这里。
原文/Original:
If you're reading this, you're probably already familiar with what an NFT is, why they're beneficial, and are ready to get started. If not, start here.
A bit of good news: creating an NFT on Voice is incredibly easy.
First step: make your account. You will only need an email address to create an account (no crypto wallet necessary). Once you've set up your account on Voice, you're ready to create.
From any page, start by selecting the Create option in the header (or go to Voice.com/create).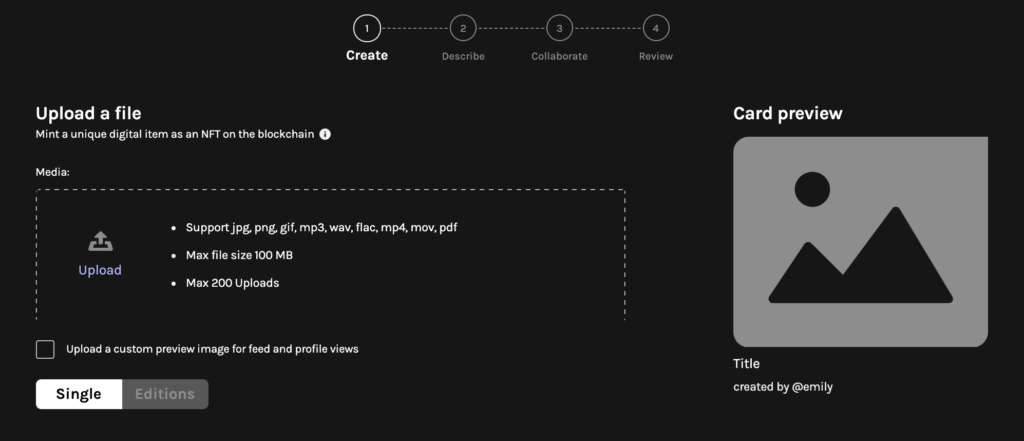 The following steps should take you fewer than five minutes from start to finish.
Upload your media file. Decide if you'd like to mint a single NFT (1 of 1) or multiple (editions). Select Continue.
Enter a title for your creation. Titles are limited to a maximum of 150 characters.
Enter a description of your work. Feel free to be creative with your 1000 character limit. Select Continue.
Review your work to make sure everything looks exactly as you'd expect. Remember, there's no going back from here.
Agree to our terms and select Create.
Congratulations, you just minted your creation on the blockchain. Now you can put it up for sale and share it with your community.
Need more details for any of these steps? Head here.
原文链接/Original URL: